Dogs are man's most faithful companion. Don't believe it? Just wait 'til you finish reading this article.
Reckless the dog was a member of the James family until October 2012, when disaster struck. Superstorm Sandy rolled along the east coast, demolishing homes and creating turmoil wherever it touched. It was during this storm that Reckless got separated from his family in their New Jersey home.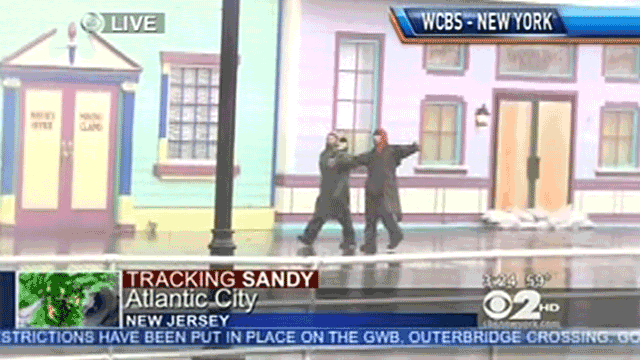 "We reported him missing and called the shelters periodically, just hoping they had him," said Chuck James. "We always kept our hopes up, but eventually it's time to move on."
Sad as they were, the James family knew there was little hope that Reckless was still alive. To help their wounds heal, they decided to get a new dog for their eldest daughter Ally's 10th birthday.
The family of five went to the Monmouth County SPCA with the hopes of finding a dog to fill the void in their hearts. But what they found at the shelter did more than just fill the void – it healed it completely.
There, in the first cage the family approached, was their dog, Reckless!
"He was a little bigger than I remembered because they had fed him well," James joked. "But then he was laying on my wife's feet, and I knew it was him … I was in disbelief. I know this dog is meant to be with our family."
Needless to say, the family was thrilled. SPCA officials, however, didn't quite believe the fairy tale story at first. It was only when a friend sent over an old picture of Reckless with the family before the storm hit that they realized the miracle that was happening.
"We're all so happy to have him back," James said. "Thank God for no-kill shelters because every time they kill an animal, it's somebody's friend who might be lost. Thank God they didn't put him down because this would have been a different story."
With Reckless back in the pack, the James family is complete once again. And this time, they're not letting him get lost. To keep him from ever being mistaken for a stray again, they have had him microchipped so the family can easily be notified if he loses his way. And to celebrate Reckless's return, the family took him on a weekend camping trip.
---
---
Sign Up for Rewards for Mom's Newsletter
Love this? Join our newsletter and get articles like this and more sent directly to your inbox… Convenient, huh? Sign up below:
or