Planning a Superbowl party? Score a touchdown with your guests with festive decor, snacks, and fun activities for the children throughout the day. Along with providing adult beverages, the kids will be cheering along with their friends when served any of  these 7 kid friendly SuperBowl punch recipes.
Ingredients:
64 fluid oz Hawaiian Punch
12 fluid oz pineapple juice, frozen (juice, not concentrate)
1 liter ginger ale
Mix together in a large pitcher or punch bowl and serve.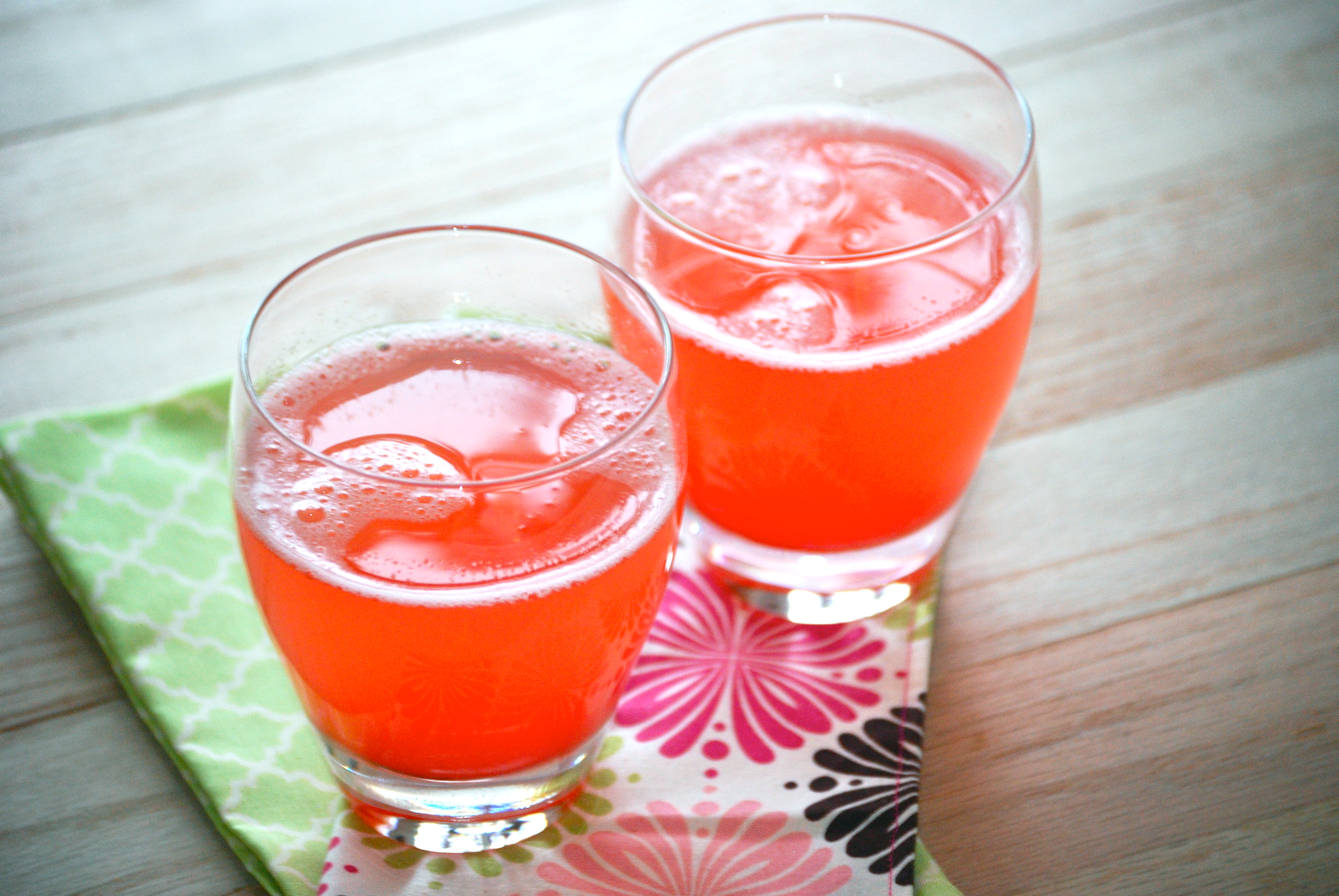 Ingredients:
1 1/4 cups sugar
3 cups water
1 (3 oz.) package strawberry jello mix
24 oz. pineapple juice
1/3 cup lemon juice
2 cups (16 ounces) orange juice
1 (2 Liter) Sprite or other lemon lime flavored soda
In a medium sized pot, add sugar, water and jello mix and bring to a boil for 3 minutes. Remove from heat and add in all juices. Stir to combine. Let cool completely. Once cool, transfer mixture into a freezable container or gallon sized ziploc bag.  Place mixture in freezer for several hours or overnight; enough to make it slushy but not frozen.  Just before party time, pour slushy mixture into a punch bowl and pour Sprite over top. Stir and serve!
Ingredients:
2 cups water
½ cup sugar
1 (6 oz) can frozen lemonade concentrate, thawed
3 cups of cranberry juice
3 cups water
In a medium sauce pan, add 2 cups of water with ½ cup sugar. Cook over medium heat stirring until the sugar dissolves. Remove from heat and let cool. Once the mixture is cool, add to a pitcher along with the lemonade concentrate, cranberry juice, and 3 cups of water. Place the pitcher in the refrigerator to for at least one hour.
Ingredients:
1 family size tea bag
6 cups HOT water
1 1/2 – 1 3/4 cups sugar (to preference)
1 (6 oz) can frozen lemonade
1 (6 oz) can frozen orange juice
10 cups cold water
Ingredients:
1 cup granulated sugar
1 cup water
1/2 to 1 cup lemon juice, depending on tastes
2 cups fresh blueberries
water
Combine 1 cup water, sugar and 1 cup blueberries in a small saucepan. Simmer over low heat, stirring often, until sugar is dissolved and blueberries start to soften and leach their color. Strain blueberries and cool the sugar water mixture. Combine lemon juice with sugar water and add enough water to make 2 quarts of lemonade. Serve with the extra cup of blueberries for garnish.
Ingredients:
1 can

orange juice (

frozen, from concentrate

)

6 cups

pineapple juice

2 liters

ginger ale

1 scoop

rainbow sherbet
In a punch bowl, mix orange juice concentrate with pineapple juice. Right before serving, stir in ginger ale. Top with rainbow sherbet and serve immediately.
Ingredients:
3 ounces cranberry juice or 3 ounces fruit punch
3 ounces Gatorade sports drink (blue)
3 ounces sugar free 7-Up or 3 ounces Sprite
ice cubes, f
Place the ice cubes in the bottom 3rd of a tall 12 ounce clear glass. Pour the cranberry juice or fruit punch in to fill the bottom 3rd. Place a few more cubes in to the middle and pour in the blue Gatorade to fill the glass 2/3 full. 3 Place the final 3rd of ice in the glass. Pour in the diet 7up or diet Sprite.
For healthy milkshakes and dishes, follow us on Pinterest:
Follow Rewards for Mom's board healthy on Pinterest.

---
---
Sign Up for Rewards for Mom's Newsletter
Love this? Join our newsletter and get articles like this and more sent directly to your inbox… Convenient, huh? Sign up below:
or